Artists for Africa enhances the lives of children living in the most impoverished areas of Africa through arts programs and educational opportunities.
Our vision is that the children we serve will be nurtured on their journeys into adulthood, through the opportunities they receive, to become global citizens who promote and foster positive change in their communities in support of others.
In 2012, professional ballet dancer Cooper Rust, traveled to Kibera slum in Nairobi, Kenya to volunteer as a dance instructor with Anno's Africa. So profoundly moved by her experience in Kibera, Cooper returned to her home in Columbia, SC, and founded Artists For Africa, a US registered 501 (c) (3) non- profit organization to help support arts education in Kenya. Artists for Africa currently supports programs to offer arts education to children in the Kuwinda slums, provide safe housing to talented young artists, to provide academic scholarships to allow other arts students to continue their educations, and to provide advanced opportunities for students to study their art outside of Kenya. Funding for Artists For Africa relies on contributions from individuals and businesses, the annual Arts for Africa Performance Event, and the annual Post Card Art Event. To date, Artists For Africa has raised over $100,000.00 to support its expanding programs and scholarships.
In 2012, professional ballet dancer Cooper Rust, traveled to Kibera slum in Nairobi, Kenya to volunteer as a dance instructor with Anno's Africa. Kibera is considered to be the largest urban slum in Kenya and the third largest slum in the world. There are more than 100,000 children who live in conditions that are difficult for most of us in developed countries to imagine. Basic necessities such as clean water, sanitary facilities and even a floor in most homes are luxuries.
So profoundly moved by her experience in Kibera, Cooper returned to her home in Columbia, SC, and founded Artists For Africa, a US registered 501 (c) (3) non-profit organization to help support arts education in Kenya. Cooper returned to Nairobi soon thereafter and took up residence. Since then, she has been teaching full time and working tirelessly to give the most destitute children opportunities to discover the arts.
Over the past seven years, Artists For Africa has grown to partner with not only Anno's Africa and One Fine Day, but also Dance Centre Kenya, founded by Ms. Rust. Dance Centre Kenya is a pre-professional dance school based in Nairobi, which gives students opportunities to perform full-length dance productions such as The Nutcracker, Giselle, Les Sylphides, Cinderella, and many more. It was able to further expand its programs in 2016 to the nearby community of Nakuru. where another 250 underprivileged and orphaned children discovered the joys of the arts and building stronger lives as a result.
Another goal was reached in 2016 as Artists For Africa proudly opened The A4A House in Nairobi and in 2017, Artists For Africa student, scholarship recipient and instructor, Joel Kioko was granted a full scholarship to the prestigious English National Ballet School in London. He is the first Kenyan to ever be given this honor and is scheduled to graduate in the summer of 2020.
COOPER RUST
EXECUTIVE DIRECTOR
Cooper Rust is a Columbia, South Carolina native and currently resides in both Nairobi, Kenya and Columbia. She graduated from Dreher High School and the University of Nevada, Las Vegas. Her professional ballet career includes seasons with the Nevada Ballet Theatre, State Street Ballet, and Columbia City Ballet. Ms. Rust serves as the Ballet Mistress of Ann Brodie's Carolina Ballet and adjunct faculty at the University of South Carolina. She has volunteered with the AIDS Benefit Foundation of South Carolina, Big Brothers Big Sisters of Las Vegas, and Anno's Africa in Kenya. In 2012, she founded Artists for Africa and directed the inaugural show.
BRIE RUST
PRESIDENT
Brie Rust, Esq. is a native of Columbia, South Carolina where she attended Dreher High School and the University of South Carolina. She is a 2012 graduate of the Charleston School of law where she was President of the Women in law and was recognized for her many hours of Pro Bono service while in law school. She is a sole practitioner at Rust law, focusing in criminal and family law. Ms. Rust is proud to have been associated with Ann Brodie's Carolina Ballet, Artists Against AIDS, My Sister's House, and with the Richland County Guardian Ad Litem office.
JESSICA STROUPE MEARNS
SECRETARY
Jessica Stroupe Mearns, originally from North Carolina, moved to South Carolina to attend the University of South Carolina. She graduated Magna Cum Laude with a degree in Psychology and Dance Performance and Choreography (double major), minoring in Education. Mrs. Mearns has danced professionally, taught ballet and other classical dance forms, was a dance studio administrator, and served as the Artistic Director of the young children's divisions of a civic ballet company. Mrs. Mearns currently serves as the Director of Early Intervention Services for Epworth Children's Home and the Executive Director of the Epworth Early Intervention Center, which houses three nationally accredited programs serving children with developmental delays and disabilities and their families.
Amy Brady
TREASURER
Amy Brady is originally from North Carolina, but currently resides in Lexington, South Carolina. She holds a Bachelor of Science degree from North Carolina State University and has direct experience in managing the finances of her small business. She has also served as a quickbooks consultant to other franchises. Her first exposure to Artists for Africa came at the first performance event at the Columbia Music Festival Association. Her daughter was a student with Center for Dance Education and Cooper was one of her instructors. Amy was able to witness the transformative power of A4A as she got to know Joel and Mims during Joel's time in Columbia. Over the years she has had the opportunity to meet several of the kids that have made Columbia their temporary home. Now having had the privilege to travel to Nairobi, she is fully committed to these kids and their future.
Frank Braddock
Board Member
Frank Braddock is Financial Advisor and the First Vice President of The Braddock Group. He is a CERTIFED FINANCIAL PLANNER(TM), a Chartered Retirement Planning Counselor(TM), and has received his Certified Investment Management Analyst(R) and Chartered Advisor in Philanthropy(R) designations. In addition to investment management, Mr. Braddock works closely with families on the development and implementation of philanthropic goals and strategies. He gives tirelessly to many organizations in South Carolina, including S.C.
Fact Forward, Columbia Children's Theatre, and the Advisory Board for Historic Columbia. He loves sailing, reading, and traveling. He and his wife, Rose, live in Lexington, SC, and have four sons.
Coleen Strasburger
Board Member
Coleen Strasburger is from Charleston SC and moved to Columbia SC in 1992. She took over management and ownership of The Turning Pointe dance wear store in 1993. The arts and dance are just a few of her passions. She is also an avid long distance runner and yogi in her spare time.
Maria Kratsios
Board Member
Ms. Kratsios is the Associate for Advanced Programs for Richland School District 2 where she is responsible for leading and managing program operations for the Gifted and Talented, the Arts, and the Tri-District Arts Consortium. She received her Bachelor of Science in Chemistry and Mathematics from Carlow University, has two Master of Science degrees from the University of Pittsburgh and Duquesne University, and received her Ph.D. from Curtin University of Technology in Perth, Australia. She is the recipient of the 2014-2015 S.C. Arts Education Association Administrator of the Year award, the 2015 Richland Two Innovates Award, the 2016 Palmetto Center for Women's Award, and the Richland School District Two "Thinking Outside the Box" Award. Mrs. Kratsios additionally serves on the boards of the Sisters of Charity Foundation of S.C., the Roper Mountain Science Association, and the Board of the South Carolina Consortium for Gifted Education. She is also a Founder and board member of the Columbia Museum of Art's Friends of African American Art and Culture.
Karen Dozier Love
Board Member
Karen Dozier Love is a practicing pharmacy supervisor by trade however, her love for the arts began as she watched her daughter Kara develop as a dancer from 2.5 years old. She presently serves on the Columbia City Ballet Board where she first met Cooper in the costume room prior to performances. Now as member of the board continuing her volunteer services with Artist for Africa her love is spread world wide.
Katherine Hood
Board Member
Katherine Hood is a Long Term Care Sales Associate in the care Planning Division at Financial indolence Group in Charlotte, North Carolina. Before taking the position, she was a life long resident of Columbia, South Carolina previously working with Keenan Suggs Insurance and KW Beverage. Katherine's love and appreciation for all art forms has been apparent throughout her entire life, and she truly enjoys spending time with friends and family.
Randi Vogel
Board Member
Randi Vogel is currently the Regional Sales Account Manager for International Paper in Lexington and Laurens, South Carolina. Previously, she served as a collegiate swim coach at The University of Cincinnati, University of Missouri and The University of South Carolina. Randi has been involved with various organizations around the country including: Women in Manufacturing South Carolina, Special Olympics South Carolina, Susan G. Komen Race for the Cure, Boys and Girls Town, Memorial Hermann Hospice, and acted as the advisory team chair for Delta Gamma Fraternity.
Colleen Bradley
Board Member
Colleen Bradley currently works in quality control for U.S. Bank's Financial Crimes Department. She currently serves as the Vice President of the Cayce Beautification Foundation and has a strong appreciation for all art forms. Colleen enjoys spending time with her two Australian Shepherds and planning trips and home renovations.
Derrick Bastian
Board Member
Derrick Bastian grew up in Columbia and attended Dreher and Lower Richland High Schools before enlisting in the Army in 2006. He honorably served as an Artillery Scout for 6.5 years with multiple tours overseas. Upon his return, Derrick managed numerous locations for Dynamic Health and Fitness. He is now an account executive with AMAROK Security which is a multibillion-dollar security consulting firm that develops 80% of its products in Africa.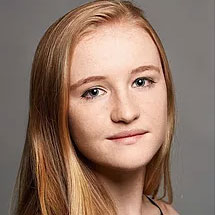 ANNABEL SHAW
A4A Teacher and Volunteer
ANNABEL SHAW is a former student of Cooper Rust and a true champion of our cause. After the devastating Kuwinda slum fire, she spoke to the student body at her high school in Scotland and raised a substantial contribution to help those in need. As a gifted dancer, Annabel has returned from her studies overseas on many occasions to volunteer as a dance teacher and tutor for A4A. She continues to be part of the team in whatever way she can when she isn't in Kenya. Thank you Annabel, for your continuing support and dedication to Artists for Africa!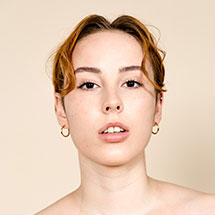 Tianna Vaulta
A4A Project Manager
TIANNA VALTA is from Finland, where she studied dance and music. Between December 2018 and May 2019 Tianna worked as a project manager for Artists for Africa. In this role she managed all A4A classes and students taught in underprivileged schools around Nairobi. She truly loved her work. Thank you Tianna!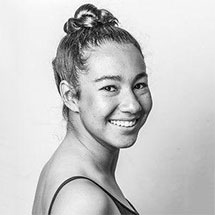 KAYLA HOTZ
A4A Teacher, Tutor and Volunteer
KAYLA HOTZ is a former student of Cooper Rust, dancing with her for over eight years. Kayla has been irreplaceable to A4A and we cannot thank her enough for her loving and tireless contribution to our family. During the pandemic in 2020, Kayla stepped forward as a tutor and general academic coordinator for the boarding house, helping out while all the kids were studying from home. She volunteered as a dance teacher for five weeks over the summer, when A4A held a summer intensive for the six newest boys in the program. She then continued to be Cooper's right hand woman, a tutor and dance teacher right up until she left to study in South Africa at the start of 2021. She is still a part of the A4A team even while she is abroad and is always there whenever we need her. Thank you Kayla for your constant dedication and continuing support to Artists for Africa.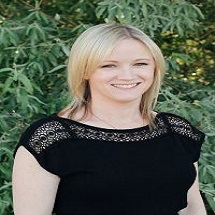 KRISSIE EDWARDS
A4A Hero
KRISSIE EDWARDS first became a part of the A4A family when she met our students George and Shamick at the USC Summer Dance Conservatory in 2018. Since then, she has visited us in Kenya and designed summer programs that five of our students have attended in the US in 2021 and 2022. Furthermore, along with Divinity Dance Company, Krissie has raised over ten grand towards our student's education. Krissie is originally from Columbia, South Carolina where she trained at Southern Strutt under the direction of Nancy Giles. After graduating high school, she continued her education at the University of South Carolina and Weber State, earning her degree in Criminal Law. In 2002, she relocated to Salt Lake City and from 2004-2010 she was the Company Coordinator at The Winner School. She now guest teaches and choreographs at studios and companies around the country. Krissie is also the Founder and Artistic Director of the professional dance company, Divinity, based out of Salt Lake City, but believes her greatest accomplishment to date is being a mother to her two children, Taylor and Brooks. Thank you Krissie and Divinity for all your love and support!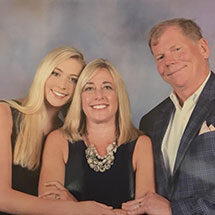 THE ZVEJNIEK FOUNDATION
Founding Member
THE ZVEJNIEK FOUNDATION of South Carolina is a family foundation that was established in the mid-1990s by Dr. Andrejs Zvejnieks. The purpose of the foundation was to assist Latvians and Latvian Americans with educational opportunities. The mission expanded its scope to include global and community educational opportunities. Those include educational opportunities revolving around health, academics, and the arts. The foundation is currently managed by Peter and Debbie Zvejnieks and their daughter Abigail. The family chooses to actively involve themselves on a volunteer basis with the non-profits that they support. The Zvejnieks' have been an incredible support to A4A. Not only have they been steadfast sponsors for our fundraising events, but they continue to supported a member of our boarding house as well. Thank you!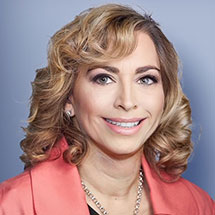 Joy Bryant
A4A Hero
JOY ROBINS BRYANT is the Dual Director of Sales for the Hilton Garden Inn/Home2 Suites Columbia Downtown in Columbia, SC. Joy started her career on Hilton Head Island as a hotel intern and has progressed over the years to an award-winning Director of Sales and Marketing. Joy is a compassionate professional and difference maker actively involved with local non-profit associations, business community and the University of South Carolina. She currently serves on the board of directors for the Columbia City Ballet and USC's HRSM Alumni Society. Thank you Joy for everything that you contribute to Artists for Africa!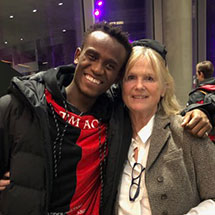 The Rose Family
A4A Heroes
THE ROSE FAMILY were introduced to Artists for Africa through our very own Joel Kioko and the media coverage of his journey from Kuwinda Slum into pre-professional dance training. Joel was awarded a full tuition scholarship to the English National Ballet School in London and the Rose Family stepped forward in 2017 to support Joel through the three-year course. They continued their support as he graduated from the school and joined the ENBS Professional Trainee Program. The Roses have provided so much more than this phenomenal support to Joel; they've taken an interest in his progress, watched his performances and often welcomed him into their family home in Devon. They remain valued and loved members of the A4A family.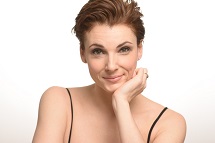 Chryssie Whitehead
A4A Hero
CHRYSSIE WHITEHEAD DISBROW is a tireless and passionate supporter of A4A. Originally from Columbia, SC she is a highly experienced arts performer and educator, and has had an accomplished career in film, television, and theatre spanning over 20 years. Chryssie began her career as a dancer for the 'Rockettes' and made her Broadway debut in the revival of 'A Chorus Line'. Her additional Broadway credits include Velma in 'Chicago', Lola in 'Damn Yankees', Cassie in 'A Chorus Line', Kathy in 'Company' and Bombalurina in 'Cats'. Her multiple film and television credits include Grey's Anatomy, Happy Endings, In Plain Sight, Switched at Birth, Castle, The Mentalist, Warehouse 13, Private Practice, Boston Public, Revenge of the Bridesmaids and Steven Spielberg's West Side Story. In addition to performing, she has directed and/or choreographed multiple stage productions. She also teaches and directs on the musical theatre faculty at AMDA, and acts as a Mentor with her performing arts educational company, Broadway Arts Community. Beginning July 2020, Chryssie was asked to teach online for the dancers at A4A and hasn't stopped since. Her heart was taken by their joy and love, and it is the highlight of her week teaching them jazz and musical theatre. She has raised thousands of dollars for school fees and dance training for the A4A boarding house kids, and in April 2022, she came to Kenya to teach all things acting, singing and dancing! Thank you Chryssie for your continued and unwavering support!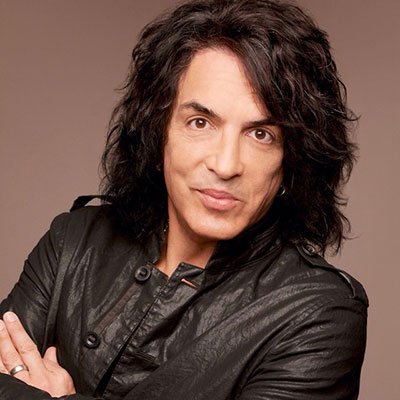 PAUL STANLEY
A4A Hero
PAUL STANLEY, vocalist, guitarist and founding member of the iconic rock band KISS has joined our Artists For Africa family to lend his support and voice to our mission. As a musician, actor and artist, Mr. Stanley shares his love of the arts with our cause and we can't thank him enough for also sharing with us his philanthropic spirit. Our most sincere gratitude to Mr. Stanley for giving us an opportunity to reach out to more children with our programs and services!
Laurence Weber
A4A Hero
LAURENCE WEBER studied actuarial sciences at the University of Neuchâtel, Switzerland, and has a master's in sciences from the University of Western Ontario, Canada. She is an accomplished linguist, speaking French, German and English, but she also loves skiing, hiking, reading and travelling with her husband and two daughters. Laurence came to Kenya in 2012 and was immediately impressed and touched by Cooper's achievements and dedication toward training young dancers. She has been an incredibly valued contributor and supporter of Artists for Africa since then. Thank you Laurence!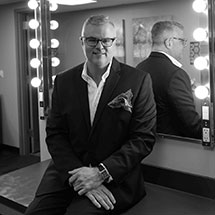 Robert Butt
Founding Member
ROBERT BUTT is a founding member of Artists for Africa and has served many years on the Board of Directors. For 27 years, Robert has utilized his talents in marketing, advertising and public relations. He began his career as an Advertising Director and after years of successfully "beating last year's sales" and amassing awards from organizations such as the American Advertising Federation and the Television Bureau of Advertising, Robert packed up and moved into the ad agency world. After a few stops, he formed Marketing Performance, LLC which serves a diverse clientele from local non-profit organizations to international manufacturing concerns and niche luxury brands. He is a recipient of the American Advertising Federation's G.D. Crain Award for Public Service and one of only two University of South Carolina's "Aid to Advertising Education" Award recipients. Robert also served on the faculty as an adjunct professor in the College of Mass Communication & Information Studies at USC- Columbia for 24 years. We could not be more grateful to have Robert as a part of our family!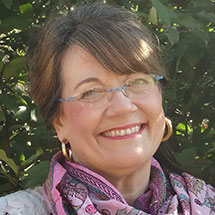 Nancy Pope
A4A Hero
NANCY POPE is the recently retired (2020) Visual and Performing Arts Coordinator for Richland One. She is a graduate of USC and holds a Masters degree in Teaching Theatre. Her acting life was spent on the boards at Trustus and Workshop Theatre. Nancy has always enjoyed crafting, making props, and many creative endeavours, the latest being creativity journaling, water colour painting, and leather crafting. She is a student of Mindfulness Based Stress Reduction (MBSR) and meditates regularly. She is an avid bibliophile and is enjoying her retirement in a 1921 bungalow in Cottontown with her amazing husband, John Watkins, and their dog, Foxy Brown. Nancy is always looking forward, with great anticipation, to live arts performances. Thank you for everything you have done for A4A and our fundraising arts events!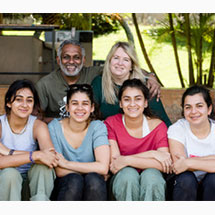 The Gomes Family
A4A Heroes
THE GOMEZ FAMILY first became aware of A4A through their work with The Lunchbowl Network, a charity they were founding members and trustees of, which started a lunch program for children in Kibera slum in 2006. Lunchbowl grew and now has two kindergartens and a school. A4A's own Joel Kioko taught ballet at the Angel Kindergarten and when he moved to London to train at the English National Ballet School, he met the Gomez'. After a brief spell living in a boarding house for dancers, Joel went to live with the family. It was such a wonderful experience that Lavender has followed in his footsteps and moved in with the Gomez' in 2022.
The Gomez family has four girls; Ellie, Lottie, Lucy and Kitty and they enjoyed the prospect of new 'siblings' in the house. They say they have all been enriched by the experience and thank A4A for the opportunity – but it is A4A who should be thanking them! Alan and Heidi both work in television. Alan's speciality is sound, mostly for big entertainment shows and sport, and Heidi has her own small production company which is attached to Sony Pictures. They were able to film a lot of Joel dancing and living in the UK, which will be wonderful for him to have in the future and might become part of his big life-story movie! Joel lived with the Gomez Family for over three years, including through the pandemic, and the plan is for Lavender to stay for three years too. We could not be more grateful for their endless generosity, love and support, not only for Joel and Lavender but for our whole A4A family.