Artists for Africa enhances the lives of children living in the most impoverished areas of Africa through arts programs and educational opportunities.
Our vision is that the children we serve will be nurtured on their journeys into adulthood, through the opportunities they receive, to become global citizens who promote and foster positive change in their communities in support of others.
In 2012, professional ballet dancer Cooper Rust, traveled to Kibera slum in Nairobi, Kenya to volunteer as a dance instructor with Anno's Africa. So profoundly moved by her experience in Kibera, Cooper returned to her home in Columbia, SC, and founded Artists For Africa, a US registered 501 (c) (3) non- profit organization to help support arts education in Kenya. Artists for Africa currently supports programs to offer arts education to children in the Kuwinda slums, provide safe housing to talented young artists, to provide academic scholarships to allow other arts students to continue their educations, and to provide advanced opportunities for students to study their art outside of Kenya. Funding for Artists For Africa relies on contributions from individuals and businesses, the annual Arts for Africa Performance Event, and the annual Post Card Art Event. To date, Artists For Africa has raised over $100,000.00 to support its expanding programs and scholarships.
In 2012, professional ballet dancer Cooper Rust, traveled to Kibera slum in Nairobi, Kenya to volunteer as a dance instructor with Anno's Africa. Kibera is considered to be the largest urban slum in Kenya and the third largest slum in the world. There are more than 100,000 children who live in conditions that are difficult for most of us in developed countries to imagine. Basic necessities such as clean water, sanitary facilities and even a floor in most homes are luxuries.
So profoundly moved by her experience in Kibera, Cooper returned to her home in Columbia, SC, and founded Artists For Africa, a US registered 501 (c) (3) non-profit organization to help support arts education in Kenya. Cooper returned to Nairobi soon thereafter and took up residence. Since then, she has been teaching full time and working tirelessly to give the most destitute children opportunities to discover the arts.
Over the past seven years, Artists For Africa has grown to partner with not only Anno's Africa and One Fine Day, but also Dance Centre Kenya, founded by Ms. Rust. Dance Centre Kenya is a pre-professional dance school based in Nairobi, which gives students opportunities to perform full-length dance productions such as The Nutcracker, Giselle, Les Sylphides, Cinderella, and many more. It was able to further expand its programs in 2016 to the nearby community of Nakuru. where another 250 underprivileged and orphaned children discovered the joys of the arts and building stronger lives as a result.
Another goal was reached in 2016 as Artists For Africa proudly opened The A4A House in Nairobi and in 2017, Artists For Africa student, scholarship recipient and instructor, Joel Kioko was granted a full scholarship to the prestigious English National Ballet School in London. He is the first Kenyan to ever be given this honor and is scheduled to graduate in the summer of 2020.
COOPER RUST
EXECUTIVE DIRECTOR
Cooper Rust is a Columbia, South Carolina native and currently resides in both Nairobi, Kenya and Columbia. She graduated from Dreher High School and the University of Nevada, Las Vegas. Her professional ballet career includes seasons with the Nevada Ballet Theatre, State Street Ballet, and Columbia City Ballet. Ms. Rust serves as the Ballet Mistress of Ann Brodie's Carolina Ballet and adjunct faculty at the University of South Carolina. She has volunteered with the AIDS Benefit Foundation of South Carolina, Big Brothers Big Sisters of Las Vegas, and Anno's Africa in Kenya. In 2012, she founded Artists for Africa and directed the inaugural show.
BRIE RUST
PRESIDENT
Brie Rust, Esq. is a native of Columbia, South Carolina where she attended Dreher High School and the University of South Carolina. She is a 2012 graduate of the Charleston School of Law where she was President of the Women in Law and was recognized for her many hours of Pro Bono service while in law school. She is a sole practitioner at Russell Law, focusing in criminal and family Law. Ms. Rust is proud to have been associated with Ann Brodie's Carolina Ballet, Artists Against AIDS, My Sister's House, and with the Richland County Guardian Ad Litem office.
ROBERT BUTT
VICE PRESIDENT OPERATIONS
As the President /Chief Creative Officer of international branding agency, Marketing Performance, and a faculty member of the University of South Carolina, Robert Butt brings almost 30 years of expertise in brand and product management, positioning, and creative strategy to not only his company's clients but to the students he teaches as well. A recipient of the American Advertising Federation's G.D. Crain Award for Public Service and one of only two recipients of the University of South Carolina's "Aid to Advertising Education" Award, Butt has served on numerous non-profit boards locally and nationally.
JESSICA STROUPE MEARNS
SECRETARY
Jessica Stroupe Mearns, originally from North Carolina, moved to South Carolina to attend the University of South Carolina. She graduated Magna Cum Laude with a degree in Psychology and Dance Performance and Choreography (double major), minoring in Education. Mrs. Mearns has danced professionally, taught ballet and other classical dance forms, was a dance studio administrator, and served as the Artistic Director of the young children's divisions of a civic ballet company. Mrs. Mearns currently serves as the Director of Early Intervention Services for Epworth Children's Home and the Executive Director of the Epworth Early Intervention Center, which houses three nationally accredited programs serving children with developmental delays and disabilities and their families.
Bryan Lelasher
Treasurer
Bryan Lelasher received his master's degree in accounting from the University of South Carolina in 2013. During his time there Bryan served as the treasure of Beta Alpha Psi and volunteered as a tutor to undergraduate accounting students. Bryan has been a practicing CPA since 2014 at the firm of Bauknight, Pietras and Stormer. Bryan specializes in tax compliance and also has experience with several non-profit clients.
Frank Braddock
Board Member
Frank Braddock is Financial Advisor and the First Vice President of The Braddock Group. He is a CERTIFED FINANCIAL PLANNER(TM), a Chartered Retirement Planning Counselor(TM), and has received his Certified Investment Management Analyst(R) and Chartered Advisor in Philanthropy(R) designations. In addition to investment management, Mr. Braddock works closely with families on the development and implementation of philanthropic goals and strategies. He gives tirelessly to many organizations in South Carolina, including S.C.
Fact Forward, Columbia Children's Theatre, and the Advisory Board for Historic Columbia. He loves sailing, reading, and traveling. He and his wife, Rose, live in Lexington, SC, and have four sons.
Coleen Strasburger
Board Member
Coleen Strasburger is from Charleston SC and moved to Columbia SC in 1992. She took over management and ownership of The Turning Pointe dance wear store in 1993. The arts and dance are just a few of her passions. She is also an avid long distance runner and yogi in her spare time.
Maria Kratsios
Board Member
Ms. Kratsios is the Associate for Advanced Programs for Richland School District 2 where she is responsible for leading and managing program operations for the Gifted and Talented, the Arts, and the Tri-District Arts Consortium. She received her Bachelor of Science in Chemistry and Mathematics from Carlow University, has two Master of Science degrees from the University of Pittsburgh and Duquesne University, and received her Ph.D. from Curtin University of Technology in Perth, Australia. She is the recipient of the 2014-2015 S.C. Arts Education Association Administrator of the Year award, the 2015 Richland Two Innovates Award, the 2016 Palmetto Center for Women's Award, and the Richland School District Two "Thinking Outside the Box" Award. Mrs. Kratsios additionally serves on the boards of the Sisters of Charity Foundation of S.C., the Roper Mountain Science Association, and the Board of the South Carolina Consortium for Gifted Education. She is also a Founder and board member of the Columbia Museum of Art's Friends of African American Art and Culture.
Collins McDougall
Board Member
Collins McDougall works at The Turning Pointe where she enjoys working with all the children and families involved in dance and theatre in the Columbia area. She graduated from Clemson University in 2001 and goes back for football games every chance she has. Collins was lucky enough to travel to Kenya in 2015 to help with Nairobi's first production of The Nutcracker and was able to meet many of the children we support.
Karen Dozier Love
Board Member
Karen Dozier Love is a practicing pharmacy supervisor by trade however, her love for the arts began as she watched her daughter Kara develop as a dancer from 2.5 years old. She presently serves on the Columbia City Ballet Board where she first met Cooper in the costume room prior to performances. Now as member of the board continuing her volunteer services with Artist for Africa her love is spread world wide.
Stephanie Walker
Board Member
Stephanie Walker is the theatre teacher at Saluda River Academy for the Arts in Lexington 2. She also serves as lead instructor for Lexington 2's gifted theatre program and ABC grant writer for SRAA. Most recently Ms. Walker served on the writing team for the 2017 S.C. theatre standards. Ms. Walker is also a member of The Columbia Drama Club where she has acted in and directed several staged readings. In addition to teaching theatre, she loves arts advocacy, creative writing, hiking, photography, and mindful education. In June 2019, she will be teaching students in Jaipur, India.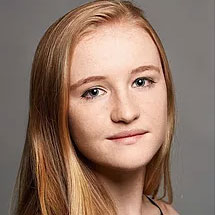 ANNABEL SHAW
A4A Hero
ANNABEL SHAW is a former student of Cooper Rust, teacher and a true champion of our cause. After the devastating Kuwinda slum fire, Ms. Shaw spoke to the student body at her high school in Scotland and shared with them our efforts to help the survivors recover from the tragedy which destroyed their homes. As a result of her eloquent speech, Ms. Shaw and the students at Fettes College raised a substantial contribution to help those in need. A gifted dancer, Ms. Shaw is currently considering several opportunities to continue her post graduation education and dance training in the Fall of 2017. Thank you, Annabel for your continuing support and dedication to Artists For Africa!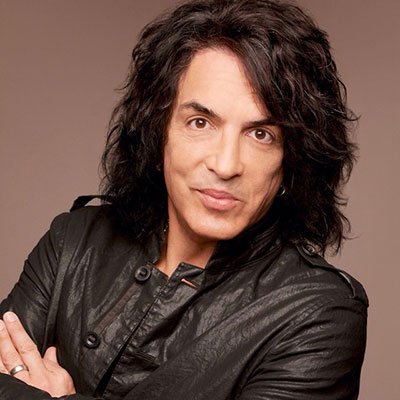 PAUL STANLEY
A4A Hero
PAUL STANLEY, vocalist, guitarist and founding member of the iconic rock band KISS has joined our Artists For Africa family to lend his support and voice to our mission. As a musician, actor and artist, Mr. Stanley shares his love of the arts with our cause and we can't thank him enough for also sharing with us his philanthropic spirit. Our most sincere gratitude to Mr. Stanley for giving us an opportunity to reach out to more children with our programs and services!
Nancy Pope
Visual and Performing Arts Coordinator
Tim Holley
Chief Delivery Services
Joy Bryant
Embassy Suites, Director of Sales
Tianna Vaulta
Artists For Africa Project Manager